EXPANDING ON THE SERIES OF BCM DROP-IN REPLACEMENT STOCKS FOR THE M4 CARBINE, THE BCM MOD 1 STOCK FEATURES A SOPMOD STYLE BODY FOR A MORE PRONOUNCED CHEEK WELD, AND A STORAGE CAVITY IN THE TOE OF THE STOCK, ACCESSIBLE THROUGH THE HINGING BUTTPAD.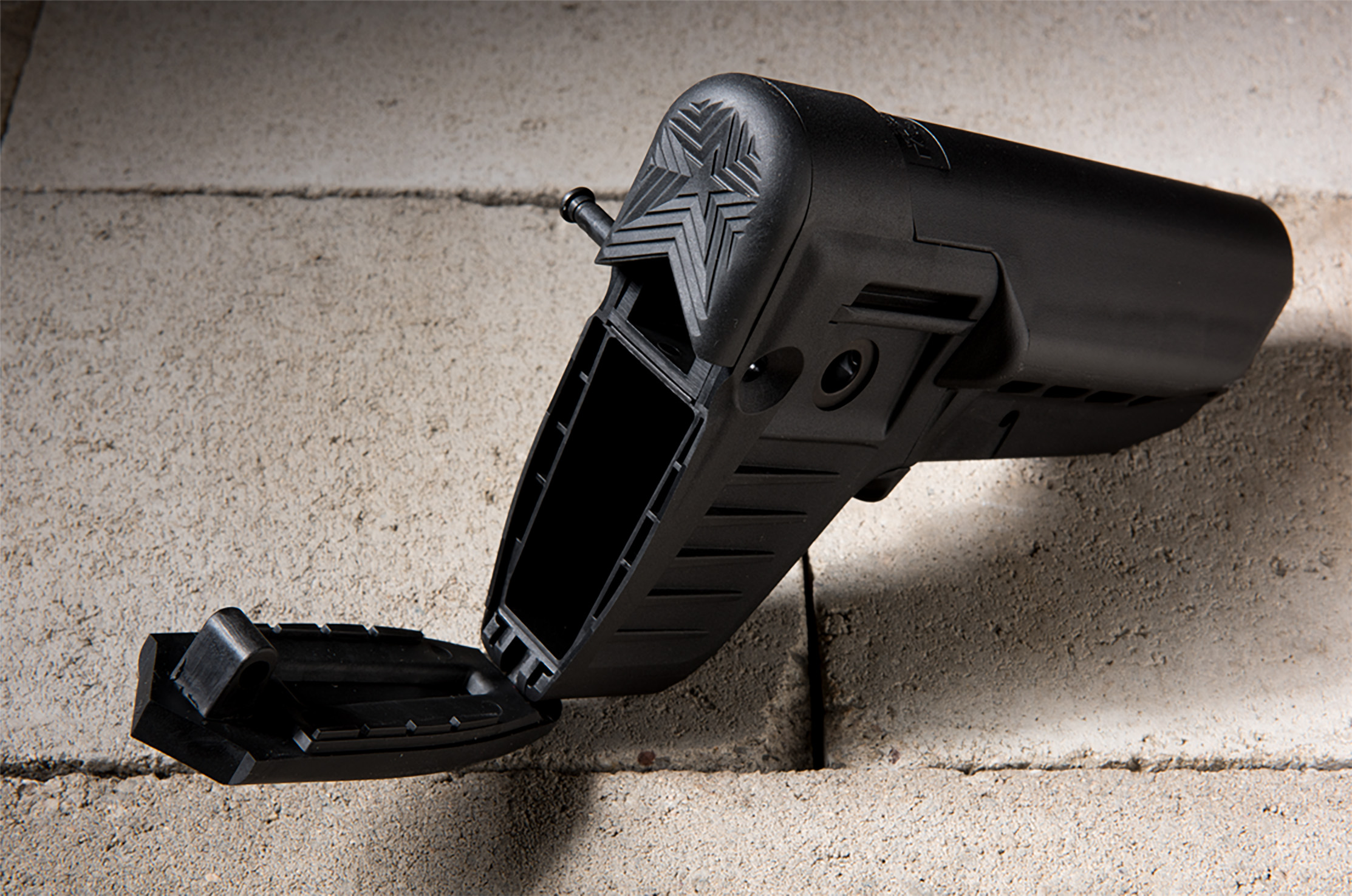 The Mod 1 stock also shares many of the same enhancements as the Mod 0 (hard link) and Mod 2 (hard link) variants to include: using the same patented* internal latch system, a modular VBOST (Vehicle Borne Operations Sling Tab), and multiple ambidextrous sling mounting options (QD swivel interface and a pass through port for webbing). All of these features have been incorporated into a longer overall length component to fit Mil-Spec AR15, AR10 and MK2 RMS intermediate receiver extensions.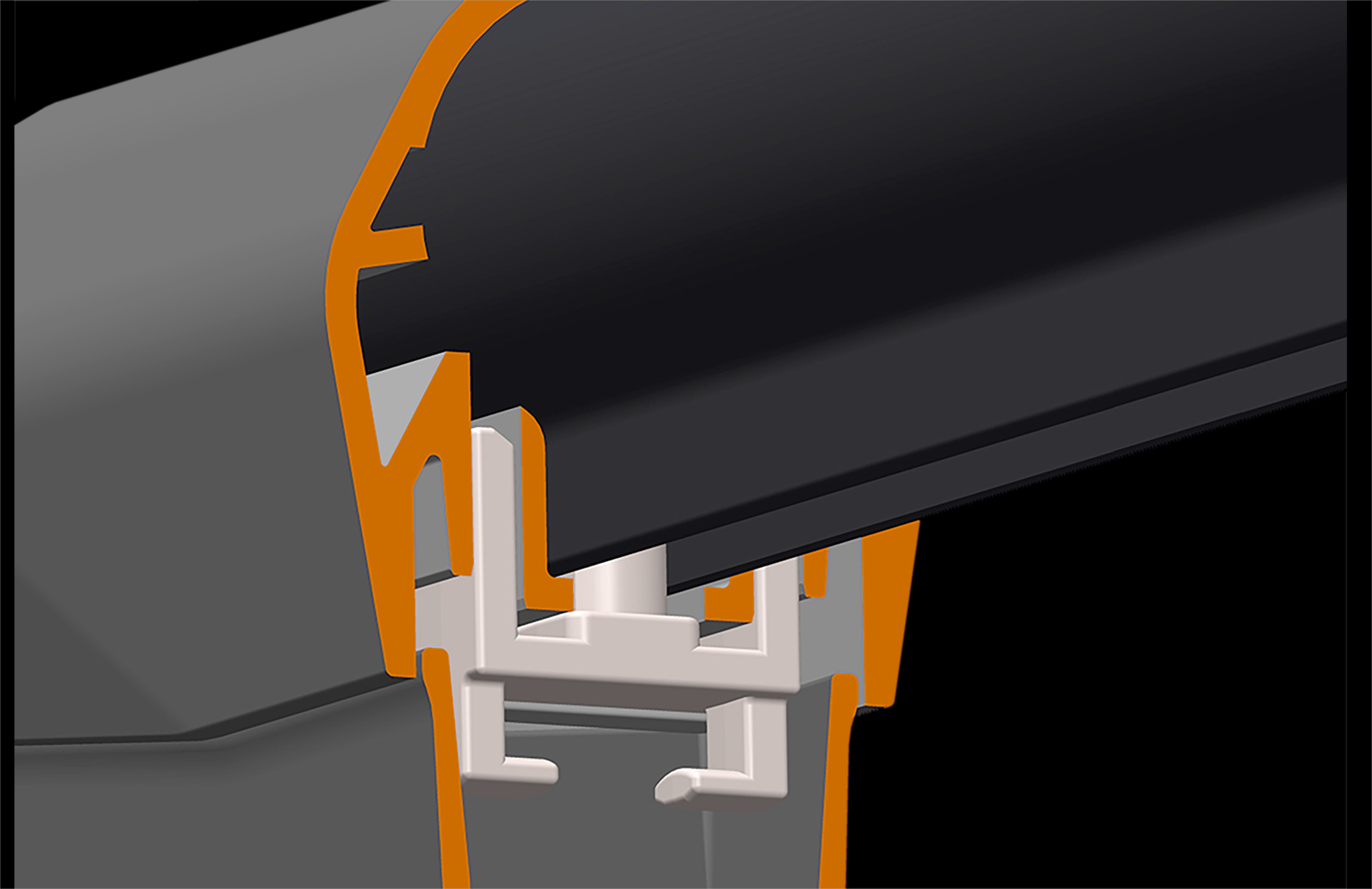 The patented internal latch adjustment system reinvents the stock interface, creating a precise engagement and fit with a Mil-Spec buffer tube. Specifically engineered to dissipate impact stress through the assembly, the precision fit latch is made from heat-treated ordinance grade steel and is flat on all sides to ensure the Stock interface with the receiver extension cannot be obstructed by dirt or debris. Its unique geometry also provides increased torsional strength and eliminates the stress-riser found on conventional rounded pins.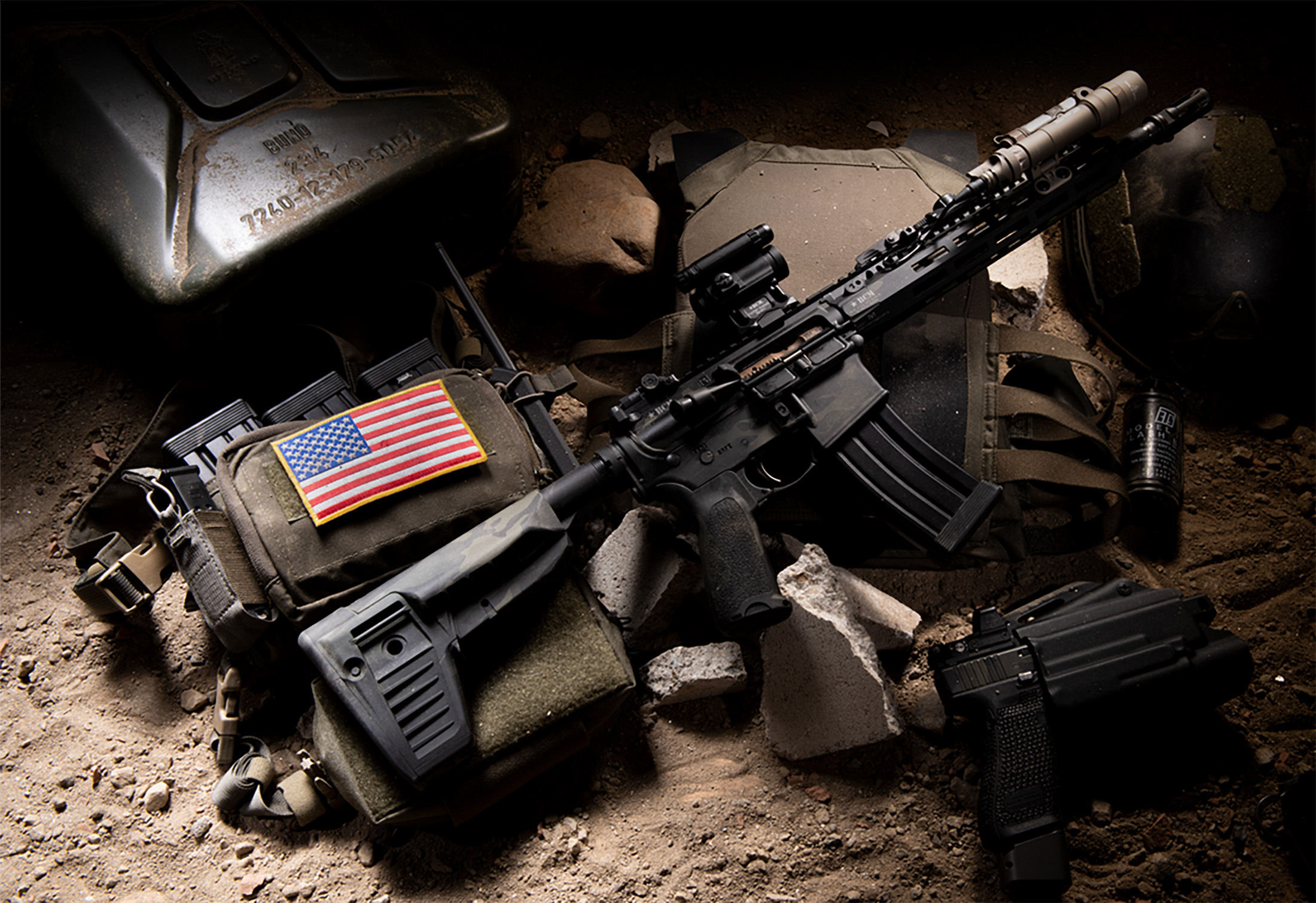 Adapt to your mission

VBOST
The VBOST is an interface that provides multiple positions for retention bands when the weapon system is run with the sling "S-folded" against the stock. Typically configured in this manner for vehicle operations or concealed "low vis" movement, the VBOST creates options for the end user that can be vital in critical life saving situations.
STORAGE
The Mod 1 Stock features a hidden storage bay, sealed by a hinged trap door with a rubber gasket. Accessed via the back of the stock, the cavity is large enough to store batteries or other small accessories.
MADE IN
AMERICA
All BCM components and accessories unite state of the art manufacturing with lightweight and durable materials to ensure components that last a lifetime, performing far beyond performance requirements established nearly six decades ago.